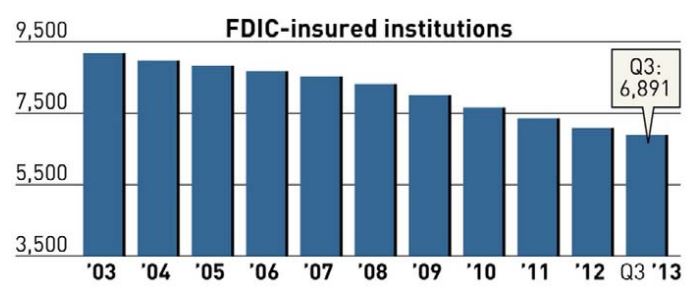 Small Banks Feel the Regulatory Squeeze
Through our own contacts in community and regional banks, we have heard many accounts of the effect of post-crisis regulations on this sector of the U.S. economy.
The chart below outlines the consolidation of the banking sector.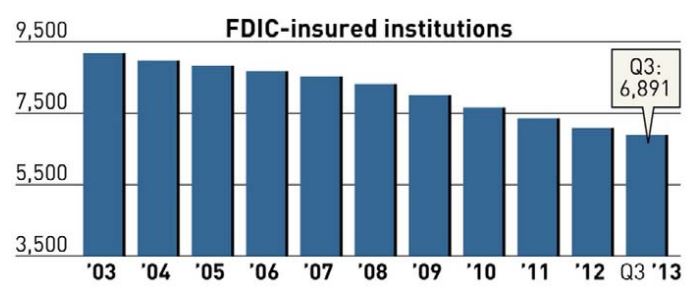 Source: Investor's Business Daily
As of the end of the third quarter, there were under 7,000 banks for the first time since 1934. And the attrition has come largely among community banks. 
The additional legal and regulatory burdens imposed by Dodd-Frank can be absorbed more readily by the big banks; the biggest eight banks will find their compliance costs rising by $35 billion a year.
Smaller banks, though, already long squeezed by a low interest-rate environment, find the compliance burden prohibitive — and many of them are going out of business.
Since local and community banks are often significant engines for their local economies, we hope that regulators recognize the absurdity of applying the same set of regulations to national giants and to local banks indiscriminately.