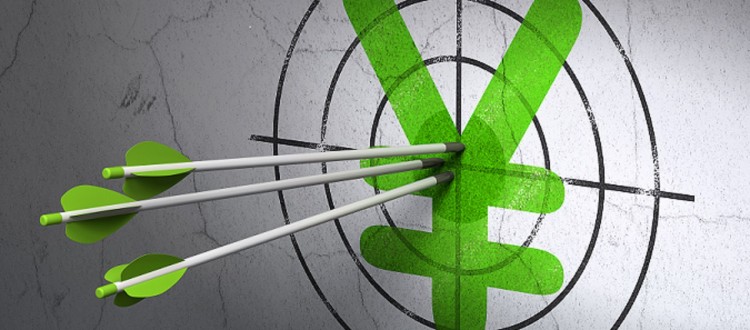 Japanese Prime Minister Shinzo Abe Gets Support For Corporate Tax Cuts
Japanese Prime Minister Shinzo Abe has struggled to maintain the momentum of the ambitious reforms he set in motion when his party came to power in December, 2012. Broadly, those reforms aimed to jolt Japan out of a decades-long period of very low inflation with three approaches, the "three arrows" that he campaigned on: fiscal stimulus, monetary stimulus, and structural reform.
The last of those "arrows" — structural reform — involves such measures as encouraging more foreign workers, reducing the protectionist stance Japan takes towards some economic sectors, and integrating Japan more deeply into free-trade associations such as the Trans-Pacific Partnership (TPP). As many analysts expected from the beginning, it has proven to be the most elusive and difficult element of his plans. We believe that in the longterm, Japan's return to more robust growth will depend most on these structural reforms. We also know that implementing them will be a long haul, and we do not look for quick and easy success.
Not only is Abe facing some deep-rooted elements
 of conservatism in Japanese political and corporate culture — he is also facing the resistance of many members of his own party. The Liberal Democratic Party (LDP) has historically counted on support from many groups, such as farmers and physicians, who have enjoyed the kinds of protection that Abe is trying to curtail.  
Abe's Successes So Far Abe enlisted the support of Haruhiko Kuroda, the Governor of the Bank of Japan, who emulated Japan's Depression-era finance minister Takahashi Korekiyo and instituted a massive program of quantitative easing. He also increased fiscal stimulus in spite of Japan's high debt-to-GDP ratio.
And his actions had results in 2013, weakening the Yen, boosting the Japanese stock market, and raising economic growth. Without the implementation of structural reforms, these gains have proven difficult to maintain.  After excellent gains in the first half of 2013, Japan's Topix index has since moved in a broad sideways pattern.
We continue to look for progress in structural reforms to the Japanese economy — which if we saw would cause our sentiment to turn more decisively bullish on Japanese equities. Nevertheless, we still believe that positive news on other aspects of Abe's program can have a beneficial effect which could cause us to consider more short-term exposure to Japan.
Japan's Topix Index: Can It Resume Its Rise?
Action on the Corporate Tax Front
QE has continued unabated since April 2013, raising Japan's monetary base at an annual pace of 60 to 70 trillion
Yen ($585 to $685 billion).
An increase in Japan's consumption tax seems to have come off without severe damage to Abe's reflation efforts, with positive economic and sentiment data emerging after the April 1 rise.
And now, Abe seems close to success on one of his thorniest policy goals — reforming Japan's corporate tax regime.
Japan has very high corporate taxes — second only to the United States within OECD nations. But while about 25 percent of U.S. corporations pay no income tax, in Japan that figure is about 70 percent. Abe has faced the twin goal of reducing rates and eliminating loopholes in order to widen the tax base. At the same time, he has faced sharp resistance from members of his own party. Some, like his conservative finance minister Takeshi Nodi, worry about the effects of lower taxes on the deficit. Others worry about the response of voters who see their consumption tax increasing while corporate income taxes are being reduced.
Now party members, including Nodi, have given Abe a green light to include proposed corporate tax reform in the next update of the administration's economic policies, due to be released later in June. The economic minister, Akira Amari, has suggested that the cuts will not be purely "revenue neutral." That is, the balance struck between lowering rates and broadening the base by removing loopholes will be likely to put a genuinely more business-friendly tax regime in place.
Progress continues to be slow, and we continue to be unimpressed by the Abe administration's efforts towards deeper reforms. Nevertheless, we think efforts such as the present corporate tax reforms are significant, and we will continue to monitor Japanese markets as reforms are debated — and, we hope, put into effect.